The people who've most inspired me in my practice have been my therapist-professor brother Duncan, my mentors Gordon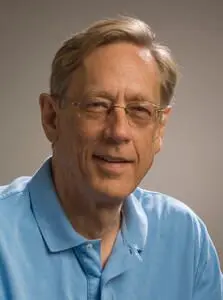 Christenson and Betty Maxwell, my dear friend Milton Brandt, psychologist Henry "Kharma" Ganzler, master therapists Virginia Satir, Irving Gottman and Scott Miller and, spiritually, Christ and Buddha. My friend Gwen Glover and my cats Softy and Rascal are models of love and gentleness. I was also inspired by my mom's volunteer work with hospitalized Vietnam veterans and mental patients at a facility near our home that back in the '60s was actually called The Home for the Incurables(!). Also, my college tutor Doris Kearns Goodwin taught political science focused upon the psyches of leaders (and wrote great books on LBJ, the Kennedys, the Roosevelts and, most recently, Lincoln).

Technically, I use a solution-focused, client-centered, strength-based, science-informed style, drawing upon neuroscience (e.g. Siegel), family systems (e.g. Satir), internal family systems (e.g. Schwartz), couple/partner patterns (e.g. Johnson, Chapman, Gottman, Hendricks), mindfulness (e.g. Kabat-Zinn, Chodron, Thich Hnat Hanh), dialectical behavior therapy (Linehan), cognitive (e.g. Beck) and cognitive-behavioral (e.g. Michenbaum) methods. I also draw upon my clients' spiritual resources for support. Among many books, these stand out as useful to both clients and therapists (Google author name to learn more, or Amazon.com or Ebay.com to buy):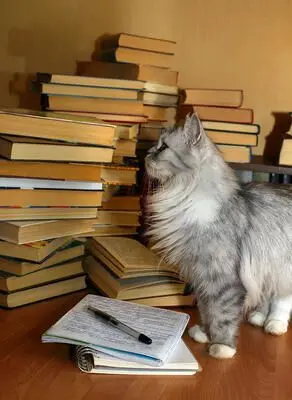 VERY GOOD BOOKS ABOUT HOW TO INSPIRE CHANGE IN PEOPLE (eg. YOURSELF) :
The New Peoplemaking by Virginia Satir (1988)
Conjoint Family Therapy by Virginia Satir (1983)
The Five Love Languages: How to Express Heartfelt Commitment to Your Mate by Gary Chapman (2004, Revised 2010)
The Science of Trust: New Research for Clinicians to help Clients with Trust and Betrayal by John Gottman (2011)
The Seven Principles of Making Marriage Wor k by John Gottman and Nan Silver (1999)
Wired for Love: How Understanding Your Partner's Brain and Attachment Style can Help You Difuse Conflict and Build a Secure Relationship by Stan Tatkin (2011)
Hold Me Tight: Seven Conversations for a Lifetime of Love by Sue Johnson (2008)
Getting the Love You Want: A Guide for Couples by Harville Hendricks (1988)
Keeping the Love You Find: A Practical Guide by Harville Hendricks (1992)
Parenting with Love and Logic: Teaching Children Responsibility by Foster Cline and Jim Fay (2006)
Parenting from the Inside Out by Daniel Siegal and Mary Hartzell (2004)
Mindsight: The New Science of Personal Transformation by Daniel Siegal (2010)
The New Testament, Holy Bible, New International Version (1984)
Being Peace by Thich Nhat Hanh (1987)
Anger by Thich Nhat Hanh (2002)
Fear: Essential Wisdom for Getting Through the Storm by Thich Nhat Hanh (2012)
The Art of Communicating by Thich Nhat Hanh (2013)
The Wisdom of No Escape And The Path of Loving-Kindness by Pema Chodron (1991)
Don't Bite the Hook: Finding Freedom from Anger, Resentment, and Other Destructive Emotions by Pema Chodron (2007)
RESEARCH ON WHAT MAKES THERAPY WORK : (Google author name to learn more or Amazon.com or Ebay.com to buy)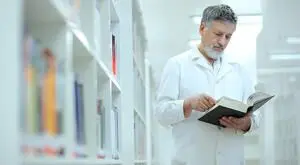 The Heart and Soul of Change, 2 The Heart and Soul of Change, 2 nd Ed: Delivering What Works in Therapy Ed: Delivering What Works in Therapy by Barry Duncan, Mark Hubble, Scott Miller and Bruce Wampold, (2010)
The Heroic Client: A Revolutionary Way to Improve Effectiveness through Client-Directed, Outcome- Informed Therapy By Barry Duncan and Scott Miller (2000), Revised, with Jacqueline Sparks (2004)
International Center for Clinical Excellence an international consortium of clinicians, researchers, and educators dedicated to promoting excellence in behavioral health services. See websites centerforclinicalexcellence.com and scottdmillerphd.com.
"Supershrinks: Learning from the Field's Most Effective Practitioners" - "The evidence is that who provides the treatment is much more important determinant of success than what treatment approach is provided." (By Scott Miller, Mark Hubble and Barry Duncan, Psychotherapy Networker , Nov/Dec 2007 and book-in-progress)