Research proves, surprising but true, that good counselors are born, not made. Masters degrees don't make people better at counseling (though I do have one!). Furthermore, when therapists with different 'approaches' are videotaped, researchers find they all do pretty much the same things. Yet many counselors focus on their so-called 'techniques' – "cognitive-behavioral", " mindfulness", "somatic", "client-centered", "gestalt", "emotion-focused" and so on.....It's as if your car mechanic kept talking about his tools to impress you, instead of listening to you about what's wrong with your car!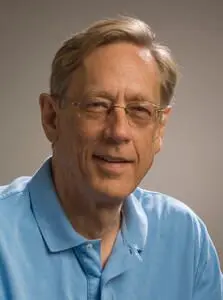 What
does
make therapy effective are four things – and they all have to do with YOU -- (1) the degree to which YOU believe the therapist "gets" YOU, and the quality of the alliance YOU then make with your therapist; (2) the native skills, insight and talent of the therapist YOU choose; (3) how much motivation YOU have to making your life better (e.g. to practice new skills between sessions); and (4) the positive people and events in YOUR life, outside of therapy, that support your self-improvement.

It is crucial that you to pick a therapist who's right for you. If you pick one you don't truly like, who doesn't really "get" you, you'll end up not really trusting or connecting, and the counseling just won't work well. The right therapist for you will have true empathy, a genuinely caring attitude, great listening skills, smart insight, and the bravery to tell you the truth. Things I take pride in.

What I'll Do to Make Counseling Work Well For You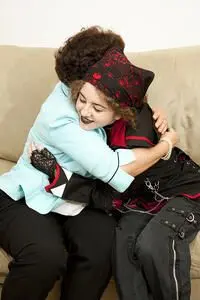 Take a moment right now, and imagine what will have happened to you (or you and your partner, or you and your child) 3, 6 or 12 months form now, when you feel MUCH better. How will you have changed? What will you have done with me, and on your own, for yourself and your loved ones? What I will do, to help you succeed and marvel at how far you've come:
(a) I'll strengthen the alliance we've made via mutual trust;
(b) I'll uplift your hope, motivation, self-compassion and self-confidence by helping you rediscover your own strengths;
(c) I'll use many skills and methods to help you quickly start solving your internal problems and relationship difficulties;
(d) I'll draw upon your personal and spiritual resources to aid in your healing process, to build your strengths; and
(e) I'll call your attention to the positive things in your life that will support your success going forward.
(To judge my therapy talent for yourself, just call (831) 454-8178 to consult and arrange our first meeting.)


You might be asking yourself-- 'Do I really need therapy? I can usually handle my problems.'
There's nothing wrong with seeking out extra support when life gets rough. Actually, I think it's admirable when people like you seek help when you need it. You are taking responsibility to heal pain and improve your life. Therapy provides long-lasting benefits and can even be life-changing - as you learn skills to care better for yourself, avoid getting so upset with others (especially those you love), get rid of damaging patterns and restore your self-confidence.

And how about -- 'Is medication a substitute for therapy?
A medication or two might help if your distress is great. I can work closely with your psychiatrist or regular doctor. Yet usually, for the long term, mental and emotional pain can't be relieved by medication alone. Instead of just treating the symptom, therapy addresses the cause of your distress and the behavior patterns that curb your progress.