My Associates and Directions to the Offices
My Associates (supervised intern-employees) meet our clients at 111 Mission Street in downtown Santa Cruz, and I also hold my sessions downtown, in my home. My Associates right now are two great people - Robin Austin and Anahata Neuman. I hire only interns who are wise and highly competent, because I'm selfish! That way I can gain from them as much as they can gain from me, even if they are newer to this profession than I am. So rest assured, if my practice is full, which it usually is, one of these talented partners of mine will serve you well. I can also refer you to other local colleagues I trust, as I've met a number in our local professional association (see santacruztherapist.org) . If you are interested in our ethical code, go to the website of our statewide association, CAMFT.org .

My home-office is 212 May Ave is in downtown Santa Cruz. Take Ocean off Rt #1, cross Water, 1st left on Leonard at Jack-in-the-Box, then right onto May. To avoid parking tickets, drive to the end of the block, turn around and park right next to the children's park. I plan to replace my "assistant therapist" Softy who passed away recently with another sweet, elder cat who's welcoming to clients. However, if you are strongly allergic to cats, we'll use my other office.
Anahata and Robin work at 111 Mission St. in the Mynt Systems building just up from the clocktower at the corner of Mission and Center. Please don't park in its basement garage, but rather nearby on the street or in the Locust St Garage just a half a block down Center St on the left. Our Mynt building entrance is on the Mission St. side. Just enter the lobby and relax there. Your therapist will come out and welcome you at the start of session.
Charge for Canceling within 24 hrs except for Rescheduling in the Same Week or Sudden Illness.
Most clients meet us weekly, though we can meet more or less frequently. To make an appointment with one of us, just call or text me via (831) 454-8178.
If you miss your scheduled therapy appointment, or wait until the "day of" to cancel, you will normally be required to pay the full cost of the session
. However, I know things come up, so if you must miss your session, we'll forgive the charge if you're suffering sudden illness or if you can reschedule your appointment within the same week. Please note: we use texting or phone calls for scheduling, never email, since we're always close to our cell phones.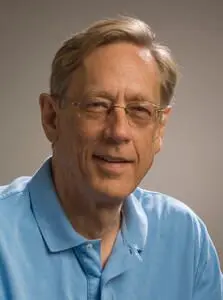 Rates
Most clients are charged $125 per 55-minute session. You can pay via Venmo (my preference), PayPal, check or cash. Normally, I do not discount my fee on a "sliding scale". However, see "Special Programs," below. My Associates have their own policies on fees, though checks given to them should be made out to me, as they are my employees.

Insurance
Except for one I'm on, my Associates and I are not on any pre-approved insurance "panels". However, we are glad to write a receipt monthly for all your session fees with your diagnosis and other codes, which you can fax to your insurance company. They should then reimburse you, minus your "copay". You'd be wise to check in advance with them to confirm that they will reimburse you for an "out-of-network provider", what amount they'll pay per session, whether you have a deductible, whether it's been met and whether they're trying to limit the number of sessions. (About limiting sessions, you should know that for mental conditions of adults and children, California and federal law provide for "parity". This means the company can't limit a 'mental' treatment any more than it can limit a 'medical' or 'physical' treatment. (For more information, Google "CA Parity Law" and "Federal Parity Law.").
The one panel I am on is that of Beacon, which is the program of the Central Coast Alliance for Heallth plan which County MediCal uses to give MediCal patients access to private therapists for the treatment of "mild" to "moderate" mental illnesses. Usually, folks with "severe" cases are asked to see County Mental Health staff at their 1400 Emaline Ave offices just off Route 17 close to Rt #1. If you have MediCal, but no Beacon card, please call their 24x7 line (855) 765-9700 or visit 375 Encinal Street to the left off Rt #9, just a few blocks N of Rt #1. If there's urgency, ask your MD for a brief letter stating that you need mental health care or therapy immediately; in that case, their staff has told me they issue a Beacon card within 24 hours (since you can't see an outpatient therapist like me without the card). Also, FYI, if you need a psychiatrist for medications, you can see one in their offices; please discuss this need with me unless you've already arranged it. At this moment, neither of my Associates Anahata or Robin, takes Beacon.

Special Programs: Employee Assistance, Victim Witness and Pro Bono :
Most employers have an "EAP" ( Employee Assistance Program ) that is separate from regular health insurance, that provides up to 8 visits/year with a counselor to assist the employee on any matter of concern - work-related or personal. (Beyond the 8 visits, you pay me directly). I also take Victim Witness clients, folks who have been victims of crime who are provided counseling by the Santa Cruz County Probation Department out of fines paid by convicted criminals. Finally, I do usually reserve one " Pro Bono " therapy slot for a client in serious financial pressure, and we work out a special or no-fee situation. This slot is usually full, so you may have to wait quite a while until one comes open. Again, Judy and Robin decide for themselves about participating in these programs and will see if they can accept your best offer if you feel you can't afford our regular fee.
We are committed to your privacy. Do not include confidential or private information regarding your health condition in this form or any other form found on this website. This form is for general questions or messages to the practitioner.