I make the following six pledges to all my clients. These are above and beyond all the ethical guidelines of my CA state MFT license (see Ethics page below). I take the responsibility of helping you very seriously.


First , I PLEDGE TO WORK AS HARD AS SHERLOCK HOLMES TO GET TO THE BOTTOM OF WHATEVER IS BOTHERING YOU, SO WE CAN FIND SOLUTIONS. O ur minds, hearts and physical health are often very confusing. Couples, kids, families and us adults are all, yes, dysfunctional and damaged as well as loving and uplifting. Counseling cuts through all the arguments, insults and lies you've been told and told yourself, and ways you've been terribly ignored . I'm not just going to say each week: "So what's going on with you this week?" or "So that makes you feel...?" With my insightful, detective ways, you'll see us targeting in on the core of your difficulties. Sometimes 'the truth hurts' - yet never as bad as we think it will. Other times, the truth will lift your very soul and you'll leave the session thrilled.
Secon d, I PLEDGE TO MAKE YOU SEE THAT YOU'RE A LOT MORE VALUABLE THAN YOU THINK YOU ARE. I haven't met yet anyone who really knows how valuable she or he really is. Most of us are way too cruel to ourselves, full of self-blaming when anything goes wrong. Jesus taught we should treat others like ourselves – yet we treat often treat ourselves as enemies! The Buddha taught we should be compassionate to everyone, yet we exhibit so little self-compassion. Without solid self-esteem, how can you become self-confident? And without self-confidence, how likely is it you will recover from your difficulties?

Third , I PLEDGE TO CHECK WITH YOU EVERY SESSION ABOUT HOW YOU'RE DOING AND WHAT YOU THOUGHT OF THE SESSION. Research shows that us therapists, surprisingly, tend to disagree with our clients about whether a session went well or not. Evidently, we pretend we can read your minds and forget to ask you how you're doing. So to be more helpful to you, I will be asking you to take just a few seconds, before and after each session, to rate how we are doing. I want to rely on your truth, not my guesses.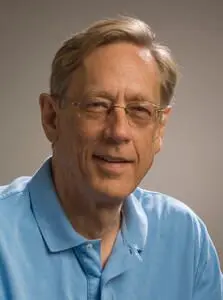 Fourth , I PLEDGE TO LISTEN TO YOU VERY CAREFULLY. Sadly, many people grow up through their childhood well into adulthood without ever really feeling heard. People suffer badly from this, since they can't see how they could be valuable if they're ignored by their loved ones - parents, spouses/partners, kids, siblings, whomever. Feeling heard is to life as drinking water is to thirst. So, I will pay close attention to your answers when I ask questions. I'll try to avoid getting distracted by my own thoughts when I'm with you, so I can be truly 'present' for you. And I want you to tell me if I'm not hearing what you're trying to get across!

Fifth, I PLEDGE TO ACTUALLY PROVIDE SOME GUIDANCE. While you do want me to listen to you, I doubt you want me to be totally passive. I know clients do want some actual guidance, to help them find their way out of this confused, hard place in their lives. I see myself like a mountain guide, whom the hikers depend on to know the the trail, to keep us from getting lost. Or, put a different way, I'm kind-of like a navigator, who helps you, the captain of the sailboat, find the best way through the storms back to the safe harbor.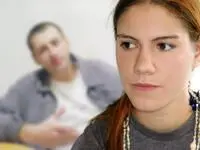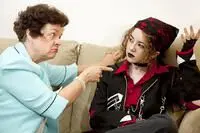 Last, I PLEDGE TO BE AS FAIR AS I CAN BE . When couples, families or parents with teens come for therapy, the easiest way for a therapist to mess up is to favor one person over another. Couple counseling and parent-teen therapy are both kind of like walking a tightrope. If I favor one partner over the other, or the teenager over the parent (or the reverse), I'm bound to make one or the other worry I'm being unfair or biased. To be sure, I may fail in one moment or another, yet I will work very hard to be fair, so nobody feels ignored or mistreated.